April 28, 2008 by JMP · Leave a Comment
Copyright:
The materials on this site are the subject of copyright. Copyright entitles the owner to the exclusive right to copy and reproduce the materials. Copying or reproducing the materials may infringe the copyright. You are permitted only to download, display, print or reproduce the materials in unaltered form for personal, non-commercial use, research or study. Requests for authorization to use the materials contained on this site for any other purpose should be directed via email to alexgonzalez@miami.edu. Copyright © The KPro Study Group.
Disclaimer:
While the KPro Study Group has attempted to make the information on this server as accurate as possible, the information on this Web Server is for personal and/or educational use only and is provided in good faith without any express or implied warranty. Persons accessing the server who require confirmation of any information should refer directly to The KPro Study Group. The KPro Study Group does not accept responsibility for any loss or damage occasioned by use of the information contained on the server nor from any access to the server. The KPro Study Group has provided hypertext links to a number of other websites as a service to users of the Web Server. This service does not mean that The KPro Study Group endorses those sites or material on them.
April 28, 2008 by JMP · Leave a Comment
*revised 02/26/2013
Bascom Palmer Eye Institute – USA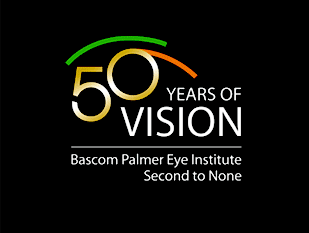 Bascom Palmer Eye Institute has earned an international reputation as one of the premier providers of eye care in the world and is consistently ranked among the top two eye hospitals in the United States. Bascom Palmer is the largest ophthalmic care, research and educational facility in the southeastern United States. More than 200,000 patients are treated each year with nearly every ophthalmic condition and 10,000 surgeries are performed annually. Bascom Palmer Eye Institute has served as the Department of Ophthalmology for the University of Miami School of Medicine since its founding in 1962. Over the past 10 years, Dr. Eduardo Alfonso has implanted a series of Dohlman KPros in Bascom Palmer patients and Drs Jean-Marie Parel, Eduardo Alfonso, Emmanuel Lacombe, Bernard Duchesne have designed a novel supra-Descemetic Synthetic Cornea (the Keralia) they experimentally tested together with Drs Josef Stoiber, Stephan Kaminski, Vivana Fernandez, Peggy Lamar and the team of the Ophthalmic Biophysics Center (OBC). In May 2003, the OBC team obtained EC approval for the Keralia and Phase I clinical trials that have begun January 2004 in Paris, Liege, Salzburg and Vienna. The first patient was successfully implanted on January 30, 2004 at the Liege University Hospital Center in Belgium. For additional information about Bascom Palmer Eye Institute visit the website at www.bascompalmer.org
---
Centro de Oftalmología Barraquer – Spain
The "Centro de Oftalmología Barraquer" is an independent, private entity, dedicated to the investigation, prevention, diagnosis, treatment and follow-up of eye diseases. It offers assistance to patients from all over the world, about 6.000 operations are performed annually in its operating rooms. Its teaching arm, the Instituto Barraquer, is a self-supporting scientific organization dedicated to the investigation, teaching and promotion of high quality ophthalmology, the exchange of scientific ideas, discoveries and innovations for improvement of surgical and medical therapy. Professor Joaquín Barraquer is a pioneer in the field of corneal surgery. He inserted his first keratoprosthesis in 1955 (Dorzee model) which was retained for 5 years. Other models were used over the years, but since 1963 Strampelli's Osteo-Odonto-Keratoprosthesis is the technique of choice, a procedure which, after certain modifications, continues to be used at present by Professor Barraquer's associate, Dr.Temprano, in selected cases at the "Centro de Oftalmología Barraquer". The Proceedings with the extended abstracts of the past Kpro Study Group Meetings (1999, 2001, 2002, 2003) and a complete, up-dated bibliography on keratoprostheses and related subjects have been published in the "Anales del Instituto Barraquer ". For further information: http://www.barraquer.com
---
IOSS – International Ocular Surface Society – USA
IOSS is a non-profit organization for members to gain new experience and skills in treating ocular surface disorders. The society is devoted to promoting knowledge and skills of diagnosing and treating ocular surface and tear disorders. www.ioss.org
---
The Vision Cooperative Research Centre is a unique worldwide collaboration of over 30 organisations who have come together to deliver business growth and better eyecare for Australia and the world, by developing breakthrough technology and products for the correction of myopia and presbyopia; delivering innovative education programs at all levels of the eyecare industry; and developing models which provide effective, affordable, and sustainable eyecare delivery to communities in need. VCRC has four research program areas: Myopia and Presbyopia; which have been identified as key areas of opportunity in eyecare; and Vision Care Delivery and Business Growth, which will provide the essential support needed to ensure market development. Within the Myopia Program, one of the key projects is the development of a corneal onlay, based on the implantation of a synthetic lens made from a highly porous perfluoropolyether to bring about a change in the shape of the corneal surface, thereby achieving the desired refractive correction. The multidisciplinary VCRC approach includes optometry, ophthalmology, vision science, clinical science, epidemiology, microbiology, biochemistry, biostatistics, materials science, precision optical and biomedical engineering, polymer and surface chemistry, physiology, vision care delivery, business, and social and behavioural sciences. The Vision CRC is also committed to the delivery of quality education and training to postgraduate students, eyecare professionals and industry in Australia and internationally. Through the development and delivery of multidisciplinary educational courses and materials for both Academic and Professional education, the Vision CRC aims to produce high quality researchers for industry and science; well trained practitioners who are able to use high-technology products and to optimise and expand their business; and industry staff with the skills to improve customer service. www.visioncrc.org & www.brienholdenvision.org
April 28, 2008 by JMP · Leave a Comment
KPro Study Group
Created 1990 to foster Clinical and Basic Research on Keratoprosthesis, Synthetic Cornea, and Artificial Biocorneal implants.
CONSTITUTION
Article I: Name
This organization shall be called the "KPro Study Group."
Article II: Objects
The purpose of this organization shall be the advancement of knowledge of the use of biocompatible materials in keratoprosthetic surgery.
Article III: Membership
The members shall be graduates in medicine or science of good standing who have a special interest in the field of keratoprosthesis. Membership shall be limited to 60 members.
Article IV: Officers
There shall be one officer of this organization who shall serve as secretary. He shall be elected by those present at a triennial meeting for a term of six years. He shall not be eligible for re-election. A committee consisting of the secretary, the local organizer and the prior secretary of the group shall confer when necessary.
Article V: Dues
There shall be no set dues. An attendance fee shall be established for each meeting by the secretary in consultation with a member of the country in which the meeting is to be held. The fee shall be sufficient to defray the cost of the meeting and any direct expenses incurred by the secretary during his tenure. Any balance shall be carried forward from meeting to meeting.
---
BY-LAWS
Article I: Meetings
Section 1.
Meeting of this organization shall be held normally every three years. The place and topics for meetings are to be decided by the membership in executive session and shall be the responsibility of the then secretary and a local member of the country, if possible, in which the meeting is to be held.
Section 2.
An executive session may be held on the first day of the triennial meeting after completion of the scientific session.
Article II: Nomination and Election of Members
Section 1.
All nominations of candidates for membership shall be presented in writing to the secretary signed by two members of the organization at least six weeks prior to the meeting and the names so presented shall be read by the secretary at executive session. New members shall be elected by a majority of those active members present at the triennial meeting at which such candidates are nominated. When nominations exceed vacancies, election shall be by preferential ballot. Each member shall be entitled to only one nomination at each triennial meeting.
Section 2.
It is desirable that at least one of the sponsors should be from the same country as the candidate and that a candidate for membership shall have attended at least one meeting prior to that at which he/she is elected.
Article III: Forfeiture of Membership
Section 1.
Any member who shall miss two consecutive triennial meetings shall be dropped from the roll except in the case of illness of the member of his/her immediate family.
Article IV: Guests
Section 1.
Guests are welcome at the meetings of this organization provided they are sponsored and accompanied by a member.
Section 2.
Each member shall be entitled to one guest at each meeting. The names of guests and sponsors shall be presented in writing to the secretary at least six months prior to each meeting.
Section 3.
A small number of guests with special technological interests, but who are ineligible for membership of the organization, may be invited by the secretary and their names shall appear in the call for the meeting at least six months prior to the meeting. These names shall be approved by the secretary, the local organizer and the prior secretary of the group. If any member presents a valid objection in writing to the committee, the invitation shall not be issued.
Section 4.
Not more than five additional participants may be invited by common consent of the secretary, local organizer and prior secretary.
Article V Amendments to the Constitution and By-Laws
Section 1.
Propositions to amend the Constitution and By-Laws shall be made in writing to the secretary at least six months prior to a triennial meeting and shall appear in the printed call for such a meeting.
Section 2.
A vote of two-thirds of the members present at a triennial meeting shall be required for an alteration of the Constitution or By-Laws. Fifty per cent of the active membership shall constitute a quorum for these purposes.
Section 3.
Roberts' rules of order shall prevail.
April 23, 2008 by JMP · Leave a Comment
Seoul-Type Keratoprosthesis (S-KPro)
Seoul-type keratoprosthesis (S-KPro), which consists of an optic portion made of polymethyl methacrylate (PMMA), a skirt of polypropylene or polyurethane, and haptics of monofilament-polypropylene (Prolene; Ethicon Ltd, Edinburgh, Scotland). The main difference between the conventional keratoprosthesis and S-KPro is the method of fixation to the eyeball. In the case of S-KPro, the skirt is anchored to the cornea, and the polypropylene haptics are anchored to the sclera to improve it's biostability.
For more information please contact:
Mee-Kum Kim
Department of Ophthalmology, Seoul Municipal Boramae Hospital
Tel: + 82 8402 175
E-mail: punyun2000@yahoo.com
 

---
Leon-Barraquer Hydroxyapatite Coralline Keratoprosthesis (HAKPro)
Coralline Hydroxyapatite Keratoprosthesis (HAKPro), which consists of an optic portion made of polymethyl methacrylate (PMMA) and haptics of hydroxiapatite sculped with a convexity similar to normal cornea for easy fixation with macular area. Porous Hydroxyaoatite is highly biocompatible, biointegrable, nonbiodegradable and colonizable.

For more information please contact:
Carlos Leon MD
16 Calle Zona 10 Guyatemala City
Guatemala, Central America
Tel: +50 2 3681346
Fax:+50 2 3682442
E-mail: car.leon@ufm.edu.gt
April 22, 2008 by JMP · Leave a Comment
Alex Gonzalez, KPro Website Administrator
Tel: +305-989-5479
Fax: +305-326-6139
Email: alexgonzalez@miami.edu
Prof. Jean-Marie Parel,  KPro Secretary General
Tel: +1 305 326 6369
Fax: +1 305 326 6139
Email: jmparel@med.miami.edu
Prof. Deborah Sweeny, Associate Secretary General
D.Sweeney@uws.edu.au
  Prof. Michael Belin, Associate Secretary General
mwbelin@aol.com
If you are experiencing any technical difficulties or would like to comment, please email us at alexgonzalez@miami.edu.
April 10, 2008 by · Leave a Comment
The KPro Study Group was established in 1990 to foster clinical and basic research on keratoprosthesis, synthetic corneas and artificial corneal implants. This International Group aims to foster the development and improvement of keratoprosthesis worldwide for the benefit of eyecare and our patients. The Group is comprised of researchers and surgeons involved in this specialized field, and regular conferences are held to facilitate communication and research development.