September 19, 2013 by JMP · Leave a Comment
Course:  A step by step guide to Keratoprosthesis devices, surgery and research update
Monday 28 October 2013,  8:30am to 9:30am
SIG: Keratoprosthesis: complexities and outcomes revisited.
Tuesday 29 October 9:45 to 11:15 am  Click here for details and links.

February 25, 2013 by JMP · Leave a Comment
ARVO 2013
Washington State Convention Center, Seattle, Washington
SIG
Sunday May 5, 2013
Session #156
1:00:00 PM – 2:30:00 PM Room TCC 303
  "Understanding the role biofilm and infections in keratoprosthesis"
The aim of this SIG is to discuss different aspects of biofilm formation as a key in infections and surface material selection in the context of keratoprosthesis.  Incorporating aspects of surface and tissue imaging and detection of biofilm will help identify the three facets that might affect biointegration in keratoprosthesis: chemical, mechanical and biological sources.
Organiser:
Deborah Sweeney
Moderators:
Jose de la Cruz, Victor Perez
Opening comments (4 min): The evolution of KPros and infections
Michael Belin
Panel Discussion (12 min):  Biofilm in keratoprosthesis, infection or inflammation Relations between biofilm and infection
Darlene Miller
Materials and adherence of biofilm
Jean Jacob
New frontiers in biofilm and infection in the eye
Michael E. Zegans
Open Discussion (45 min)
Panelists
Michael Belin
(chair)
Donald Tan Jim Chodosh Debbie Sweeney Jean Marie Parel
May 12, 2012 by JMP · Leave a Comment
The KPro Study Group was established in 1990 at the Bascom Palmer Eye Institute by Parel, Alfonso, Lacombe and Legeais to foster clinical and basic research on keratoprosthesis, synthetic corneas and artificial corneal implants. This International Group aims to foster the development and improvement of keratoprosthesis worldwide for the benefit of eyecare and our patients. The Group is comprised of researchers and surgeons involved in this specialized field, and regular conferences are held to facilitate communication and research development.
2012 KPro Steering Committee
Honorary President:
Michael Roper-Hall, UK (1991)
Honorary Members:
Joaquin Barraquer, Spain (1993)
Emmanuel Lacombe, France (1990)
Giancarlo Falcinelli, Italy (1992)
Claes Dohlman, USA (2003)
Members
Jean-Marie Parel, USA (1990)
Eduardo Alfonso, USA (1990)
Giancarlo Falcinelli, Italy (1992)
Bernard Duchesne, Belgium (1999)
Guenther Grabner, Austria (2001)
Deborah Sweeney, Australia (2001)
Masahiko Fukuda, Japan (2008)
Konrad Hille, Germany (2008)
Donald Tan, Singapore (2008)
Michael W Belin, USA (2008)
James Chodosh (2010)
Christopher Liu, UK (2010)
Srinivas Rao, India (2010)
Jose De La Cruz (2012)
Virender Sangwan (2012)
Victor Perez (2012
Retired Members
Y Takesue, Japan
Z Zagorski, Poland
J-M Legeais, France
A  Mounir, Egypt
G Rao, India
C Hicks, Australia
Carlos Leon, Guatemala
Jean Christophe Joyaux, France
KPro Administration
Secretary General: Jean-Marie Parel
Secretary General Associates: Deborah Sweeney & Michael Belin
Secretary General Assistants: Mariela C Aguilar & Alex Gonzalez
August 8, 2008 by JMP · Leave a Comment
Dr Stefano Pintucci was the director of the non-profit Oftalma Association of Rome, well known for having improved the artificial cornea.  Stefano Pintucci was born in Rome on 14.07.1959. He graduated in Medicine in 1984 at the age of 24 years from the Università degli Studi di Roma "La Sapienza".
He then undertook residency in ophthalmology and wrote his experimental thesis on the "Immunohistochemical characteristics of the relationships between ocular melanomas, the optic nerve and the neuroendocrine system, supervised by Professor Giuseppe Scuderi.  Work from the thesis was extensively published in the journal of Clinical and Pathological Ophthalmology.
Throughout his residency Stefano was in the top third of his class, and he completed his residency in 1988 with his thesis on "A study of the biocompatibility and design of a new type of keratoprosthesis, using an electron microscope in vivo and in vitro".  This study is one of the most cited publications in the area of keratoprostheses.
In his career, as well as being an expert ophthalmologist and surgeon, Dr Pintucci was a very active researcher, developing new keratoprosthesis, in particular new and improved designs for an artificial cornea.  He held 19 patents in the area.
In 2005 Dr Pintucci wrote:
"In the last 21 years, the Pintucci KP has been implanted in 1,128 eyes in Europe, Asia, India and Africa, under different socioeconomic conditions.  Functional results have been successful. More than half of the patients obtained enough visual acuity to be independent, and nearly one-quarter of them improved to 20/30 or better. Visual field is not limited because of the improved Pintucci KP optics.  The Pintucci KP has overcome many of the difficulties presented by mechanical anchorage and biointegratability of keratoprostheses." (Ocular Surgery News)
Italian news reported on Bruno Modonutti, a patient who was blind in both eyes.  He was operated on in 2000 by Dr Pintucci, who restored sight in one eye.  Bruno, age 60, went on in 2005 to participate in the Italian National Bocce Championships.
Stefano Pintucci was internationally recognized with almost 100 invited presentations at national and international conferences, and he received a number of awards in Italy and Europe for his work. He was an active member of the professional community, being a member of the Italian society of ophthalmology; the Italian ocular prosthesis association; the ophthalmology society of France; the Italian and European societies of biomaterials; the American Academy if Ophthalmology; the Italian society of paediatric ophthalmology; the International Society of Refractive Surgery; and the KPro Study Group.  He published 113 refereed papers.
May 21, 2008 by JMP · Leave a Comment
Health Resources:
http://www.fda.gov/cdrh/ode/1351.html
Commercial Ventures:
Royal College of Ophthalmologists Study Tour to China
Survey
KPro Survey – Interim results to 31.8.2001 –
PDF 97KB
May 20, 2008 by JMP · Leave a Comment
*revised 02/26/2013
If you are experiencing any technical difficulties, or wish to comment on this website, please email alexgonzalez@miami.edu
May 20, 2008 by JMP · Leave a Comment
This page is only available to members of KPRO Only.
Please Enter your password to proceed.
May 15, 2008 by JMP · Leave a Comment
Title: KPRO SPECIAL INTERESTS GROUP ARVO 2008 
Date: Wednesday 30 April 2008  
Venue: Grand Floridian A  
Time: 1:15pm – 2:45pm  
Steering Committee: Debbie Sweeney, Gûnther Grabner, Eduardo Alfonso, Jean-Marie Parel, Claes Dohlman, Michael Roper-Hall, Joaquin Barraquer, Emmanual Lacombe, Jean-Marc Legeais, Giancarlo Falcinelli, Bernd Duchesne, J-C Joyaux, Carlos Leon, Amira Mounir, Nag Rao, Yoshiko Takesue, Zbigniew Zagorski
AGENDA    
Title of SIG: Keratoprostheses and Glaucoma  
Organiser: Debbie Sweeney  
Moderators: Claes Dohlman/Jean-Marie Parel  
     
Presentations: 1. Opening comments & KPros today – types of implants, indications and Problems with Glaucoma
5 mins Victor Perez
Open Discussion:
10 mins  
2. Panel Discussion: "How do we deal with the Complication of Glaucoma" 30 mins  
Discussants: Intraocular pressure measurements post KPro implantation Konrad Hille
  Incidence and Treatment Options Cynthia Grosskroutz
  Endoscopy & KPro Yale Fisher
  Drainage Implants Paul Palmberg
  Intraocular Pressure TransducersOpen Discussion:
  45 mins Claes Dohlman
Arvo poster – download pdf
KPro poster – download pdf
April 28, 2008 by JMP · Leave a Comment
Copyright:
The materials on this site are the subject of copyright. Copyright entitles the owner to the exclusive right to copy and reproduce the materials. Copying or reproducing the materials may infringe the copyright. You are permitted only to download, display, print or reproduce the materials in unaltered form for personal, non-commercial use, research or study. Requests for authorization to use the materials contained on this site for any other purpose should be directed via email to alexgonzalez@miami.edu. Copyright © The KPro Study Group.
Disclaimer:
While the KPro Study Group has attempted to make the information on this server as accurate as possible, the information on this Web Server is for personal and/or educational use only and is provided in good faith without any express or implied warranty. Persons accessing the server who require confirmation of any information should refer directly to The KPro Study Group. The KPro Study Group does not accept responsibility for any loss or damage occasioned by use of the information contained on the server nor from any access to the server. The KPro Study Group has provided hypertext links to a number of other websites as a service to users of the Web Server. This service does not mean that The KPro Study Group endorses those sites or material on them.
April 28, 2008 by JMP · Leave a Comment
*revised 02/26/2013
Bascom Palmer Eye Institute – USA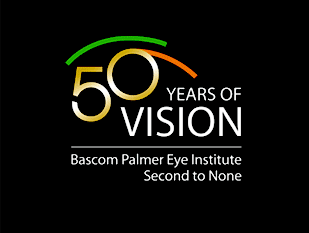 Bascom Palmer Eye Institute has earned an international reputation as one of the premier providers of eye care in the world and is consistently ranked among the top two eye hospitals in the United States. Bascom Palmer is the largest ophthalmic care, research and educational facility in the southeastern United States. More than 200,000 patients are treated each year with nearly every ophthalmic condition and 10,000 surgeries are performed annually. Bascom Palmer Eye Institute has served as the Department of Ophthalmology for the University of Miami School of Medicine since its founding in 1962. Over the past 10 years, Dr. Eduardo Alfonso has implanted a series of Dohlman KPros in Bascom Palmer patients and Drs Jean-Marie Parel, Eduardo Alfonso, Emmanuel Lacombe, Bernard Duchesne have designed a novel supra-Descemetic Synthetic Cornea (the Keralia) they experimentally tested together with Drs Josef Stoiber, Stephan Kaminski, Vivana Fernandez, Peggy Lamar and the team of the Ophthalmic Biophysics Center (OBC). In May 2003, the OBC team obtained EC approval for the Keralia and Phase I clinical trials that have begun January 2004 in Paris, Liege, Salzburg and Vienna. The first patient was successfully implanted on January 30, 2004 at the Liege University Hospital Center in Belgium. For additional information about Bascom Palmer Eye Institute visit the website at www.bascompalmer.org
---
Centro de Oftalmología Barraquer – Spain
The "Centro de Oftalmología Barraquer" is an independent, private entity, dedicated to the investigation, prevention, diagnosis, treatment and follow-up of eye diseases. It offers assistance to patients from all over the world, about 6.000 operations are performed annually in its operating rooms. Its teaching arm, the Instituto Barraquer, is a self-supporting scientific organization dedicated to the investigation, teaching and promotion of high quality ophthalmology, the exchange of scientific ideas, discoveries and innovations for improvement of surgical and medical therapy. Professor Joaquín Barraquer is a pioneer in the field of corneal surgery. He inserted his first keratoprosthesis in 1955 (Dorzee model) which was retained for 5 years. Other models were used over the years, but since 1963 Strampelli's Osteo-Odonto-Keratoprosthesis is the technique of choice, a procedure which, after certain modifications, continues to be used at present by Professor Barraquer's associate, Dr.Temprano, in selected cases at the "Centro de Oftalmología Barraquer". The Proceedings with the extended abstracts of the past Kpro Study Group Meetings (1999, 2001, 2002, 2003) and a complete, up-dated bibliography on keratoprostheses and related subjects have been published in the "Anales del Instituto Barraquer ". For further information: http://www.barraquer.com
---
IOSS – International Ocular Surface Society – USA
IOSS is a non-profit organization for members to gain new experience and skills in treating ocular surface disorders. The society is devoted to promoting knowledge and skills of diagnosing and treating ocular surface and tear disorders. www.ioss.org
---
The Vision Cooperative Research Centre is a unique worldwide collaboration of over 30 organisations who have come together to deliver business growth and better eyecare for Australia and the world, by developing breakthrough technology and products for the correction of myopia and presbyopia; delivering innovative education programs at all levels of the eyecare industry; and developing models which provide effective, affordable, and sustainable eyecare delivery to communities in need. VCRC has four research program areas: Myopia and Presbyopia; which have been identified as key areas of opportunity in eyecare; and Vision Care Delivery and Business Growth, which will provide the essential support needed to ensure market development. Within the Myopia Program, one of the key projects is the development of a corneal onlay, based on the implantation of a synthetic lens made from a highly porous perfluoropolyether to bring about a change in the shape of the corneal surface, thereby achieving the desired refractive correction. The multidisciplinary VCRC approach includes optometry, ophthalmology, vision science, clinical science, epidemiology, microbiology, biochemistry, biostatistics, materials science, precision optical and biomedical engineering, polymer and surface chemistry, physiology, vision care delivery, business, and social and behavioural sciences. The Vision CRC is also committed to the delivery of quality education and training to postgraduate students, eyecare professionals and industry in Australia and internationally. Through the development and delivery of multidisciplinary educational courses and materials for both Academic and Professional education, the Vision CRC aims to produce high quality researchers for industry and science; well trained practitioners who are able to use high-technology products and to optimise and expand their business; and industry staff with the skills to improve customer service. www.visioncrc.org & www.brienholdenvision.org